Author: Ashley Farley
Publication date: January 31, 2013
Publisher: Create Space
Genre: New Adult, Mystery
Amazon
|
Goodreads
A boy, his sister, and her psycho college roommate.





Life is sweet for Katherine Langley. A freshman at the University of Virginia, she is free from the drama of her parents' dysfunctional marriage and ready to focus on studying to become a nurse. Her brother, Ben, belongs to the hottest fraternity on campus, and her new roommate, Emma, is beautiful and charming, a party girl whose answer for a hangover is happy hour. She is also a psychopath.





When Katherine's obsessive-compulsive overprotective brother succumbs to Emma's charms and falls dangerously off-track, Katherine must save Ben from himself. Lives are threatened and someone disappears on New Year's Day. The only evidence left: a single set of footprints in the snow.





From the university campus to a cozy cottage on Carter's Creek, Virginia, Saving Ben is a haunting tale of love and loyalty, anger management, substance abuse, and betrayal.
Ten Do's and Dont's When You Have A Psychopath For A Roomate
1. Don't introduce her to your sorority sisters.
2. Don't lend her your scissors. She may use them to stab you in the back.
3. Don't leave her alone with your boyfriend, and never let her date your brother.
4. Don't take her home to meet your parents. They may like her more than you.
5. Don't let her borrow your clothes. She might look better in them than you.
6. Do invite her to your New Years party. She will show up uninvited if you don't.
7. Do sleep with one eye open at all times.
8. Do hide your diamond stud earrings in your tennis racquet case.
9. Don't let her pour the champagne unless you want to be drugged.
10. Do lend her money for a train ticket home for Thanksgiving. She will ruin your family holiday if you don't.
3 signed paperback copies (US only), 2 ebook copies (INTL), and a $25.00 amazon gift card (INTL).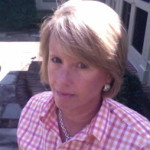 About The Author



I wrote a novel, SAVING BEN, in honor of my brother, the boy I worshipped, the man I could not save. It's not a memoir, but a story about the special bond between siblings.





I'm a wife and mother of two teenagers. I have lived in Richmond, Virginia, for seventeen years, a city I love for its history and traditions. Personal experience with my brother inspired me to become involved with the leadership symposium in my son's school where I've helped bring in speakers to raise parents' awareness of the alcohol and drug problems children face. When I'm not steering volunteer committees or working on my next novel, I can be found swimming laps or playing tennis.